Cap 9.0 s
4.0 Tonne Self-Recovery Winch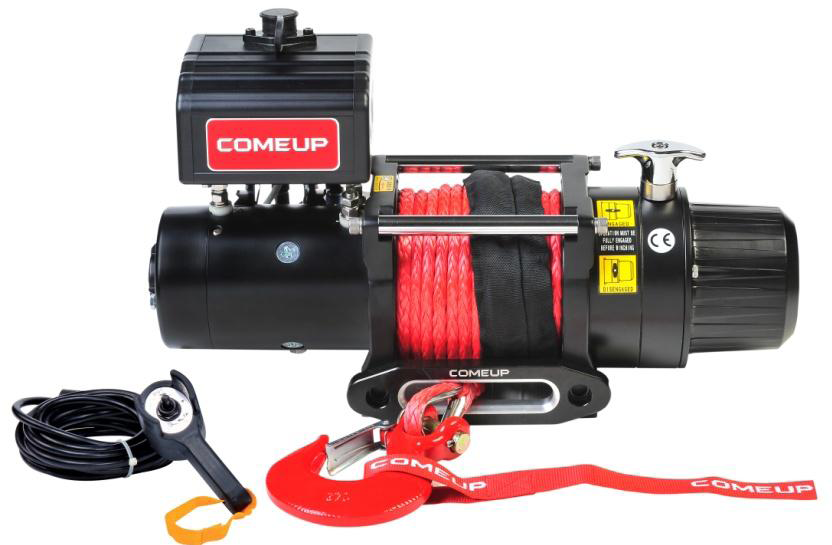 Features Include
Low-profile and compact with a narrow drum.Lightweight with Dyneema SK-75 synthetic rope.9,000 lb of pulling power and fast line retrieval.
3,400 w / 4.6 hp 12V series wound motor deliverssuperior torque output.
Silicone sealed at all motor and gear housing jointsreduces water and dust ingression
Submersible single double acting sealed contactor
Stainless steel free spool clutch T-handle can berotated to suit various mounting arrangements
Genuine 12 strand Dyneema SK-75 synthetic rope,coated to improve abrasion resistance and provideprotection from dirt and grit ingress.
Water-proof remote control with thermometric LEDindicator alerts when motor overheating.
Mechanical cone brake holds the full load withoutslipping. Positioned away from the drum.
h