Cub3
3000lbs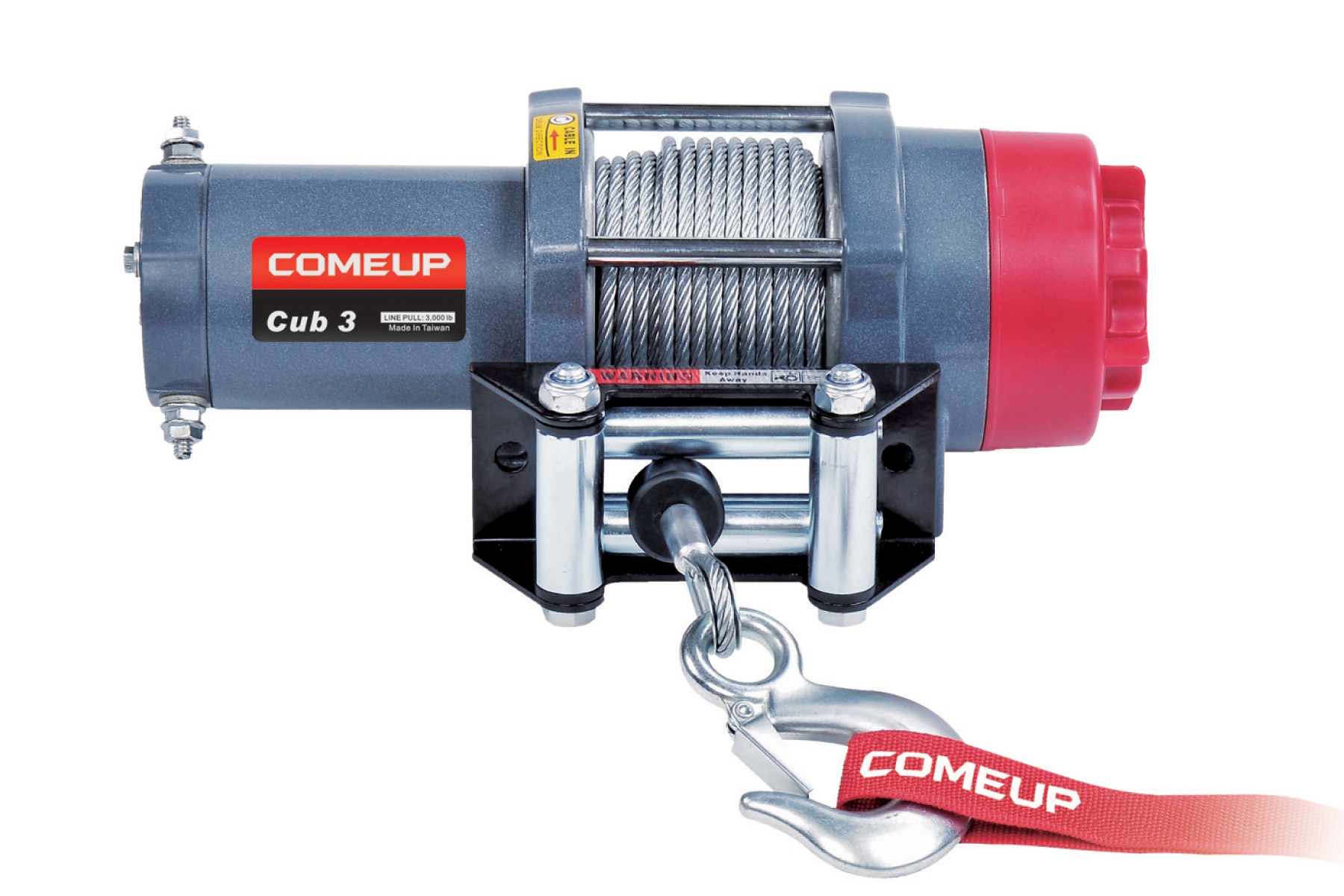 Features Include
Sealed highly efficient low amp draw permanent magnet motor.
Lightweight and compact design.
2" rear receiver and quick connector wiring kit for rear of vehicle.
Centre drum winch provides better support, handles side loading, increases strength and performance.
Mechanical and dynamic brakes for 100% loadholding. Cam activated free spool clutch for rapid wire rope payout.
Submersible, sealed contactor handles high amps and allows higher duty cycle.
h