SWITCHING CONTACTOR (Small)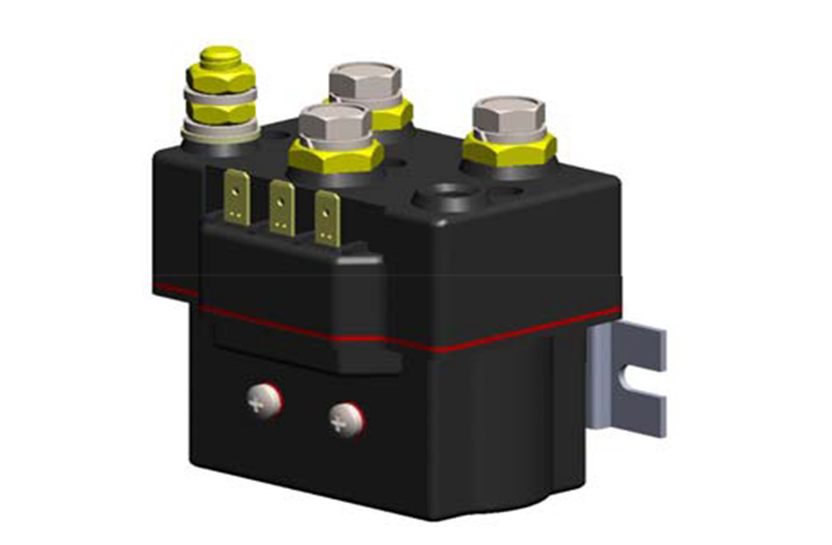 Features
Sealed dual throw contactor designed to control forward and reverse functions on high current motors as used on winches.
Rated at IP66 per IEC60529 will withstand and operate while submerged.
Utilizing silver alloy contact material, for its ability to withstand heat and it's resistance to burning and welding. Compact and light weight due to Mono-block construction.
h